History of the Rotary Club of Belize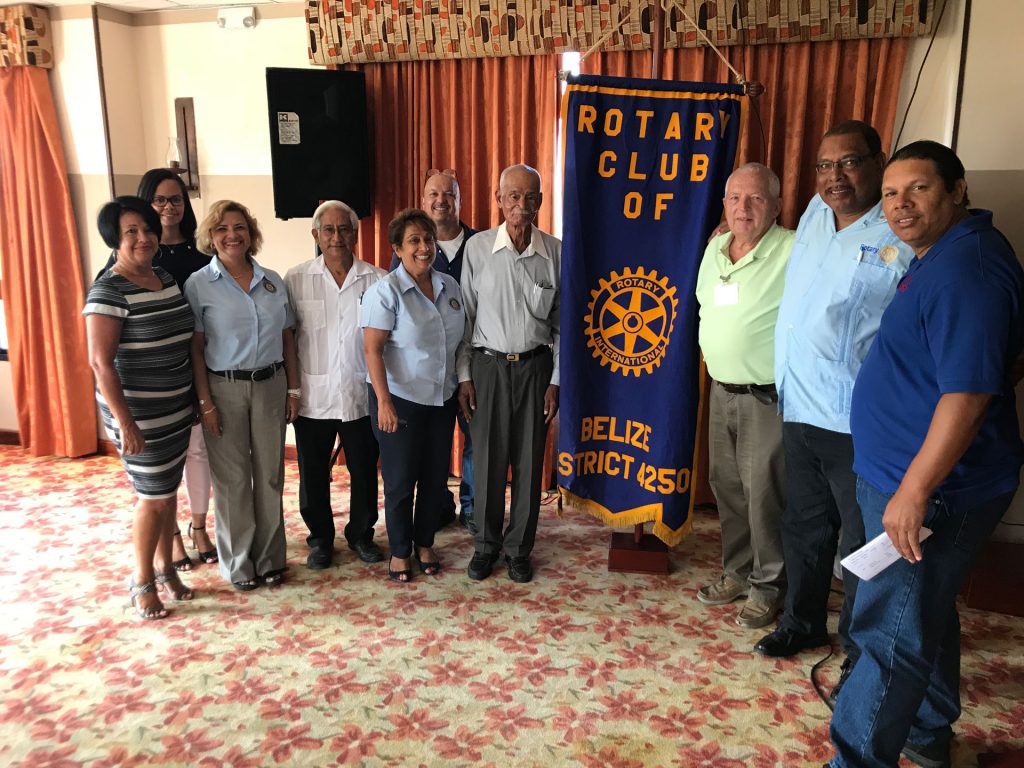 The Rotary Club of Belize was chartered on 7th July 1957. Eleven founding members were inducted on that date by District Governor Jimmy Butler of Panama, and our sponsoring club was the Rotary Club of San Pedro Sula, Honduras. Today, having completed 50 years of service, we have a diverse, energetic membership of 42 members.
The Rotary Clubs in Belize are part of Rotary District 4250, comprising Belize, Honduras and Guatemala. Our club is the oldest club in Belize, but not the only one. The Rotary Clubs of Ambergris Caye, Belize Sunrise, Belmopan, Corozal, Dangriga, Orange Walk, Placencia, Punta Gorda and San Ignacio are the other nine clubs distributed throughout the country. All ten clubs take pride in serving their communities and their country through club projects and vocational commitments by their individual members. The Rotary Club of Belize has the honour of having had four of its members serve as District Governor: John Searle (1999-2000) and Salvador "Junior" Espat (2004-2005, Rotary International's Centennial Year), Dr, Marcelo Coyi (2009-2010), and Rene Villanueva Sr. (2015-2016).
Vision & Mission Statments
Our club considers ourselves to be a strong vibrant club united in service and fellowship with a commitment to the overall development of Belize. It's our Mission to achieve our Vision through the execution of visionary projects that respond to the needs of the community while developing leaders at a national and international level.
Throughout its over 60 years of active life, the Rotary Club of Belize has completed numerous projects in all walks of life, beginning with the construction of the Stella Maris School, Belize's only school for the handicapped, to the foundation of the BERT Ambulance Service, to the establishment of Crime Stoppers in Belize, a countrywide service that enables witnesses of a crime to make anonymous reports via a toll-free 800 number.
Our members are leaders in their chosen professions and vocations. We use our skills and resources to serve our community in myriad ways, from providing healthcare, to home construction, to playacting. In more ways than the number of our members would suggest, we are actively living up to our motto of "Service Above Self."
View our Board Members or learn how to join the Rotary Club of Belize.